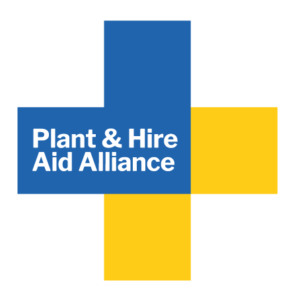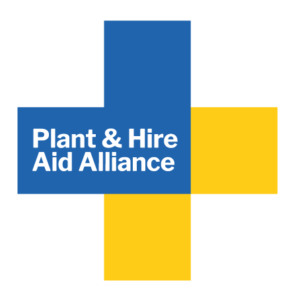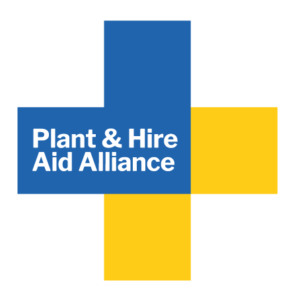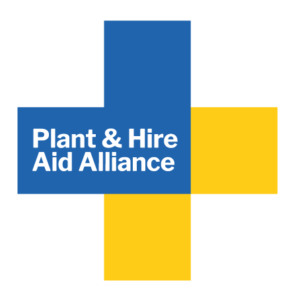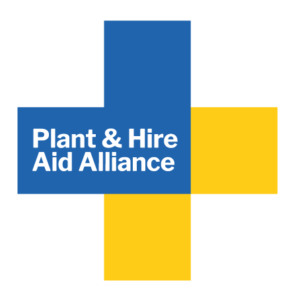 About The Plant and Hire Aid Alliance
The Plant and Hire Aid Alliance consists of like-minded companies in the plant and plant hire industry who are acting together to support the humanitarian effort in Ukraine. Even though many of us have already acted, either as individuals or as companies, we are joined-up in our efforts to provide aid as a group and raise public awareness about the hardships that have been inflicted on millions of Ukrainian families.
The Plant and Hire Aid Alliance is not a political or lobbying group. Instead, we're making a statement on behalf of our industry. We want people to know that we care and that we are unified in our response to the human tragedy that continues to unfold in front of our eyes.
A list of Alliance members is shown in the section below, or click 'Members'.
If you work in the plant or plant hire industry and you'd like to join the Alliance, then please complete the form in the 'Contact Us' section.
Over 10 million people have fled Ukraine since the conflict began. Leaving behind jobs, belongings and loved ones, they now face an uncertain future. Families have been separated. People have been injured. Lives have been lost.
Homes have been destroyed or are unsafe to live in. Critical infrastructure such as health facilities, water supplies and schools have also been damaged or destroyed.
Millions of refugees have fled to Poland, Romania, Hungary and Moldova, often arriving with only what they could carry. There have also been media reports of racism against people of colour who are being refused access to relief, aid and the right to cross the border to safety.
In Ukraine, many older people and people with disabilities have no option but to remain in their homes. They now find themselves isolated, unable to access food and basic necessities.
15th of March 2022
Appeal launched with customers, suppliers and local communities from the Redditch area including Upper Bentley village and the Abbey Stadium gym
27th of March 2022
Three vehicles depart for Ukraine with over 250 boxes of aid, driven by Jeremy Fish, Julian O'Neill and Gary Hollebone
28th of March 2022
Arrival at Kosice, handover of aid to Rotary International
29th of March 2022
Launch of 1k mattress appeal
10th of April 2022
Delivery of 120 mattresses to the Khurst Humanitarian Centre by Eve Beds (transport provided by Manitou). The beds were delivered directly from France
11th of April 2022
Donation of 280 travel suitcase, bags and holdalls by Antler. Delivered to Ipswich. As well as a donation of 30 pallets of items – 20,000 bottles of hand gel, 4 pallets facemasks (KM95), 3 pallets of new cuddly toys, 3 pallets of hand wipes by Orca Hygiene and Keycraft Global (based in Peterhead, Aberdeenshire)
12th of April 2022
Delivery of 300 mattresses from Dream, Sleepeezee, Bye Bye beds, Wow – the Sleep Experts
13th of April 2022
Appearance on BBC Midlands Today and BBC Worcester and Hereford
16th of April 2022
First delivery of quilts from the Studley Quiltmasters
20th of April 2022
Press coverage by the American Rental Association, and the International Rental News (IRN)
22nd of April 2022
Delivery of 3T of long-lasting food from Suma and an additional 50 mattresses from Wow – the Sleep experts
23rd of April 2022
Second visit from Studley Quilters who had clubbed together again to create new quilts for refugees
25th of April 2022
Pickup of 800 mattresses from Ipswich destination Khurst Humanitarian Centre and a delivery of a transit van full of long-lasting food by Diane Ward-Chase from Polesworth Aid Group as well as a pickup of all except 75 mattresses from Ipswich and 3T food – destined for Kosice in Slovakia. Transport provided by Wilmott Transport. Over £40k in funds raised!
17th of May 2022
Dispatch of food and other items from Ipswich to Kosice in 2 x 40 ft artic trucks. Items included flour, corn oil, starch and other long-lasting items donated by Westmill Foods. Transport was funded by Ukraine Sunflower Aid and Ardent Hire (from donations). All 1,100 mattresses have now been delivered
16th of July 2022
Third delivery of quilts to JF's house by the Studley Quilters
21st of July 2022
Pick up of 6 crates of bedding donated by Abbey Glenn (industrial laundry) and transported to Ipswich. Transport provided by Ardent Hire
26th of July 2022
Additional 6 crates of bedding collected from Abbey Glenn and transported initially to Leeds, then to Ipswich. Transport provided by Ardent Hire
9th of August 2022
Dispatch of the following items to Kosice in 2x 40 ft artic trucks: Lorry 1: 14 pallets of hand sanitizer, 1 pallet of sugar, 2 pallets of flour, 1 pallet of chapati flour, 6 pallets of suitcases Lorry 2:16 pallets of hand sanitizer, 1 pallet of sugar, 1 pallet of corn oil, 2 pallets of inflatable beds, 2 pallets of suitcases,1 pallet of mix food, 1 pallet of flour, 4 mattresses, 20 double duvets. Transport funded jointly by Ukraine Sunflower Aid and Ardent Hire (from donations)
18th of August 2022
Soft launch of the Plant and Hire Aid Alliance
19th of August 2022
Collection of 170 mattresses from Swansea, donated by Let Us Furnish for delivery to Ipswich
20th of August 2022
The new Plant and Hire Aid Alliance website is launched. Services are donated by Noise Agency
24th of August 2022
Abbey Stadium Sports Centre in Redditch provides donations from Club members
16th of September 2022
Ardent raises sufficient funds from customers, suppliers and well-wishers to purchase a left-hand drive van which will serve as a makeshift ambulance and an on-the-ground transporter
23rd of September 2022
Save The World Club Charity, in Surbiton, donates items for the convoy on 16th October
25th of September 2022
Studley Quilters deliver their fourth batch of home-sewn quilts for refugees
2nd of October 2022
10 cages of bedding, duvets and pillows, all new are provided by Abbey Glenn
3rd of October 2022
The Plant and Hire Aid Alliance is now up to 35 members and the convoy is being represented by 17 vans
4th of October 2022
Jeremy Fish interviews with Executive Hire News to promote the Plant and Hire Aid Alliance and the convoy set for the 16th of October. As well as this, there was a successful delivery of 200 mattresses from Let Us Furnish into Ipswich depot. There are now 370 mattresses waiting to dispatch to Slovakia. On the same day, Gareth Clements hosts a live roadshow with BBC Radio Suffolk at Ardent Hire in Ipswich. More donations are received from members of the public
5th of October 2022
The Spanish Rental Association ASEAMAC joins the Alliance and provides a donation to buy supplies
13th of October 2022
Another 40 foot artic is loaded with 250 mattresses destined for Kosice, East Slovakia. Rotary International arranged for onward distribution into Ukraine. Transport is funded by Ukraine Sunflower Aid and Ardent Hire
14th of October 2022
Preparations for the convoy are nearing completion. The convoy includes 16 vans carrying over 1,500 boxes of aid with support from 40 members of the Plant and Hire Aid Alliance
16th of October 2022
The convoy sets off for Košice, Eastern Slovakia which is one hour from the Ukrainian border.
17th of October 2022
'Let's Give Ukrainian Children A Christmas' appeal is launched. The plan is to fill a 40 foot artic truck with Christmas presents for displaced Ukrainian children
17th of October 2022
Convoy arrives. Jeremy Fish visits a Ukrainian Refugee Reception Centre in Košice and meets Andriy Baganich from Rotary International.
26th of October 2022
Kids Out confirms a donation of 6,000 presents for Ukrainian children.
27th of October 2022
Associated British Foods confirms a donation of 13 pallets of flour, total 11.5 tonnes.
28th of October 2022
Total presents collected so far is 8,000.
31st of October 2022
The Kids Out toys are collected and delivered to Ipswich.
1st of November 2022
Westmill (part of Associated British Foods) offers another donation of 522 x 10kg bags of flour on 6 pallets, total weight 5.2 tonnes. The total weight of donated food now stands at 46.7 tonnes.
4th of November 2022
Woodlands Power provides a donation of 8 petrol powered generators and several wheelchairs.
5th of November 2022
Mattresses donated now exceeds 1,500.
10th of November 2022
Plant and Hire Aid Alliance membership now exceeds 50 companies.
14th of November 2022
16.5 tonnes of flour and 30 mattresses are dispatched to Kosice. They arrived on 18th November and were repacked into a vehicle headed to the Rotary International Humanitarian Centre in Uzhhorod.
15th of November 2022
Wrapathon Appeal and live broadcast from Ipswich with BBC Radio Suffolk on the Luke Deal morning show.
16th of November 2022
Claydon High School, Ipswich is confirmed as the venue for the Wrapathon. Mark Cain at Tamdown secures donations of wrapping paper, Sellotape, 12,000 sticky labels and copious amounts of sausage rolls.
20th of November 2022
Molson Group and Lynch collect over 3,000 presents from Ipswich to wrap as part or organising their own local Wrapathons
24th of November 2022
All the presents are delivered to Claydon High School. It was raining cats and dogs all evening – but this didn't stop the festive good cheer
25th of November 2022
Jeremy Fish interviews on the Luke Deal Show on Radio Suffolk. Additional interviews are with BBC Middle East providing commentary on the humanitarian crisis. Live broadcast at 6.30pm at Claydon High School attended by BBC Look East
26th of November 2022
The Wrapathon is held at Claydon High School, Ipswich. The event is attended by 174 volunteers who wrapped 14,250 presents over a 10-hour period. Food, live music and Santa hats added to the buzz of the day. The event was covered by BBC Look East on the Friday evening and Saturday afternoon.
27th of November 2022
Post event coverage from BBC Radio Suffolk. Wrapped presents are flooding in from the public and members of the Plant and Hire Aid Alliance.
2nd of December 2022
Following a generous donation from a senior executive in the US, the Alliance places an order for 89 x 2.5kVA, 220-240V monophase generators. These are shipped from Ransbach-Baumbach in West Germany to Uzhhorod in West Ukraine
12th of December 2022
30,000 wrapped presents are despatched to the Ukrainian border from Ipswich. The event is attended by key donors and supporters.
16th of December 2022
The presents arrive at the Ukrainian border
19th of December 2022
Rotary International and the Charitable Fund for the Support and Development of Ukraine distribute the presents to Uzhhorod, Vinnytsia, Luhansk, Donetsk, Mykolayiv, Kherson, Mariopol and Kharkiv regions. Events are held across the country including in Luhansk and event hosted by the Governor, Serhiy Haidai, and several events held in Kyiv by the world famous fashion designer Andre Tan
20th of December 2022
The Plant and Aid Alliance launches an appeal for 10,000 generators
3rd of February 2023
The Plant and Hire Aid Alliance despatches a 90kVA generator that is destined for Oleksandriia Children's Hospital. Funds for this have been raised by the Rotary Club of Bath/Friends of Oleksandriia. The despatch also includes 20 wheelchairs and 20 walking frames donated by City Tool Hire, 2 pallets of flour (donated by ABF), 12 pallets of sanitisers (Orca Hygiene), clothes and other items (HTS)
4th of February 2023
Studley Quilters donate their fifth batch of items including 17 quilts, 9 travel rugs and duvets. There's no stopping them!
5th of February 2023
total donations from The Plant and Hire Aid Alliance exceed £2million since campaigning began
27th of January 2023
the work done by the Alliance is recognised by Rotary who award Jeremy Fish with the Paul Harris medal
10th of February 2023
an appeal for generators is launched which delivers 135 generators for Ukrainian families
24th of February 2023
Jeremy Fish represents the Plant and Hire Aid Alliance at a concert in Bath Abbey that is attended by 600 people.  Funds from the concert are used to buy a generator that is despatched by the Alliance to Ukraine
10th of April 2023
a 100kVA generator is purchased and transported to the Children's Hospital in Oleksandriya
6th of May 2023
a second 100kVA generator is purchased from JCB and transported to the main hospital in Oleksandriya.  The shipment also includes domestic generators, sanitisers and other items.
12th of June 2023
the Plant and Hire Aid Alliance is presented with an award at Plantworx for its work in Ukraine. Jeremy Fish makes an empassioned speech requesting more assistance.
17th of June 2023
2 x 650kVA generators are donated by McLaren Construction and are lifted by crane off the roof off the IKEA building in Oxford Circus as part of a major refurbishment. The generators are transported to Purfleet and are transported on 4 HGV lorries the following week. The gensets are powering a water treatment plant that is serving 250,000 people in Sumy, East Ukraine, near the Russian border. The gensets are worth £100k.
18th of June 2023
Studley Quilters deliver their 6th consignment of quilts and other items for Ukrainian refugees
20th of June 2023
in conjunction with the Scrubbery, the NHS donates 255 pallets of hospital scrubs which require 10 x 40 foot artics. Rotary International co-ordinates the deliveries into Uzhhorod, Lviv and other parts of Ukraine. The value of the donation is £500k
22nd of June 2023
an appeal is launched to raise funds for hospital scrubs transport which is costing £31k. 8 out of 10 trucks are funded within 48 hours by PHA members and other benefactors.
5th of July 2023
the first 40' truck departs from Enfield with Hospital Scrubs. Delivery is co-ordinated by Ardent Hire, World Cargo Logistics, the NHS and Rotary International.
12th of July 2023
the second 40' truck departs from Enfield.
30th of July 2023
the remaining trucks are despatched to Ukraine. Rotary International advises that our supplies have reached the front line
15th of September 2023
Ardent raises £10k in donations to fund 3,850 blankets for its Autumn convoy. Supporters include Kubota, Manitou, HTS Spares, Agriglaze, Astrak, Commercial Filters and Tyrefix.
16th of September 2023
planning starts for a gala dinner on March 7th 2024 at Edgbaston County Cricket Ground which is being organised by the PHA and Point of Rental Software to raise £150k for Ukrainian refugees.
17th of September 2023
Hirebase raises nearly £4k through its Yorkshire Three Peaks Walk for PHA donations
28th of September 2023
donations in kind from the Plant and Hire Alliance now exceed £4m.
14th of October 2023
third convoy run attended by 7 vehicles with 750 boxes of aid delivered to Presov, close to the Ukrainian border, and distributed to the 128 battalion (Ukraine's second oldest ground forces unit) at the frontline in Zaporizhzhia by Rotary International
2nd of November 2023
JCB donates 1,000 gifts to the campaign "Let's Give Ukrainian Children Another Christmas This Year"
4th of November 2023
a Russian missile kills 28 members of the 128 battalion and injures 38 others after an informant betrays their position at an awards ceremony
8th of November 2023
Studley Quilters deliver their seventh consignment of aid including blankets, quilts and other toys
9th of November 2023
Kids Out donates 2,000 unwrapped toys to the campaign "Let's Give Ukrainian Children Another Christmas This Year"
10th of November 2023
KeyCraft Global donates 4,500 cuddly toys to the campaign "Let's Give Ukrainian Children Another Christmas This Year". Zappshelter funds the transport from Peterhead in Aberdeen to Ipswich
The Friends of Ukraine Charity Gala
Join us for a heartwarming evening committed to making a meaningful impact in the lives of Ukraine's people! In the wake of an ongoing conflict, more than 10 million individuals have fled Ukraine, leaving behind their jobs, possessions, and families, and now grapple with an uncertain future. Families have been torn apart, individuals have been wounded, and precious lives have been lost. Thus far, we've successfully aised over £4 million, and with your support tonight, we aim to significantly increase our contributions, ensuring vital aid reaches those who need it most.
Thursday 7th March 2024 | 06.00 PM – 01.00 AM
Edgbaston Cricket Ground
Childrens Christmas Appeal
Children are the innocent victims in this horrendous war. Families continue to be split up, with many being killed, including children. Homes and livelihoods have been destroyed and millions of families face an uncertain future.
We want to try and bring a little bit of joy into children's lives this Christmas. Last year we managed to collect, wrap and send 30,000 presents to the children of Ukraine. Through the generosity of local communities, partners, suppliers, customers, families and friends, we are hoping to collect enough toys and gifts to give Ukrainian children another Christmas this year.
For the second year, we want to try and bring a little bit of joy into Ukrainian children's lives this Christmas. Through the generosity of local communities, partners, suppliers, customers, families and friends, we are hoping to collect enough toys and gifts to fill an artic loader which is set to depart from Ipswich on the 9th December.
Our goal in this event is to wrap 7,000 presents that have been donated to displaced Ukrainian children by the members of the Plant & Hire Aid Alliance, generous suppliers, friends & family.
Reserve your spot now:
Click on a time slot below to reserve your spot.
Address: Thomas Mills High School & Sixth Form
Saxtead Road, Framlingham, Suffolk, IP13 9HE
Saturday 2nd of December 2023
We're working with Rotary International who are one of several organisations providing relief to refugees.
In District 2240, the Czech Republic and Slovak Republic RC, our efforts are being co-ordinated by Andriy Baganich, a local businessman and Past District Governor who is using Slovakian and Ukrainian volunteers to deliver supplies from the city of Košice to areas all over Ukraine.
Andriy says, "There are 69 Rotary clubs all over Ukraine helping to distribute aid to those in need. Rotary is also working with dozens of charities in Ukraine, such as Women's Union of Ukraine, Quality of Life, Foundation for Support and Development of Ukraine, Ukrainian Renaissance Foundation, Path of Life, numerous self-government bodies, schools and hospitals.
Humanitarian aid is being collected at 3 warehouses in Kosice, then delivered directly to refugees by Ukrainian trucks and railway wagons. Some loads are distributed via the Rotary humanitarian hub in Uzhhorod, Ukraine, operated by Rotary Club Uzhgorod, with the help of postal services.
The Ukrainian Rotary District 2232 created several specialized commissions for the distribution of food, water filters, medicines and ambulances. They are helping to determine the needs and location of aid distribution. Information is being received directly from recipients, as well as from the Ministry of Health and the Ministry of Defence."
For more information, please click here
Check out our 'Galleries' section below to see photographs and videos of these supplies being distributed to the local population.
Tonnes of Medical Supplies Delivered
Christmas Presents Collected
Click on the thumbnail to view company's website
Can I be a member of the Alliance if I'm not joining the convoy?
Yes, of course. There are many other ways you can participate. For example you could help with donations which others will be glad to transport to Kosice
Who decides what items are needed?
This is being determined by Rotary International who are operating in Ukraine. Requests are being received directly from those in need, as well as from the Ministry of Health and the Ministry of Defence.
What does it cost to join the Alliance?
Nothing. The Alliance is a group of like-minded companies who want to be seen as a force for good by sending a message of collective support on behalf of the hire industry.
Do I need to be a UK-based company to join the Alliance?
No.
Do I have to work in the hire industry?
Ideally you need to be operating in the hire industry space or supporting companies in the hire industry
I can't join this convoy but I'd like to be involved in future events. How do I do this?
Just join the Alliance and we'll keep you informed of future initiatives.
Plant & Hire Aid Alliance's Blog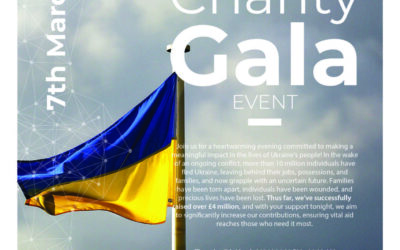 Point of Rental Software is organising a 'Friends of Ukraine' charity gala dinner on behalf of the Plant and Hire Aid Alliance on Thursday, March 7th, 2024, at the Edgbaston County Cricket Ground. The goal of this event is to raise funds for Rotary International to...