Support Our Ukraine Autumn Aid Convoy 16th/17th October 2022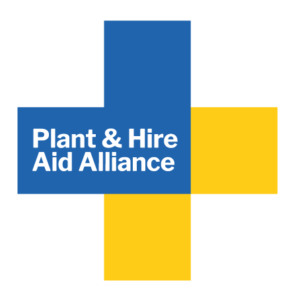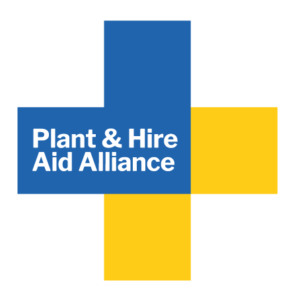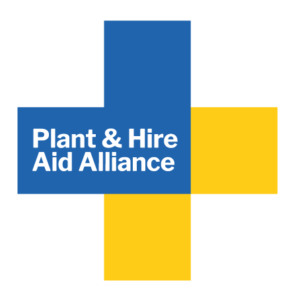 About The Plant and Hire Aid Alliance
The Plant and Hire Aid Alliance consists of like-minded companies in the plant and plant hire industry who are acting together to support the humanitarian effort in Ukraine. Even though many of us have already acted, either as individuals or as companies, we are joined-up in our efforts to provide aid as a group and raise public awareness about the hardships that have been inflicted on millions of Ukrainian families.
The Plant and Hire Aid Alliance is not a political or lobbying group. Instead, we're making a statement on behalf of our industry. We want people to know that we care and that we are unified in our response to the human tragedy that continues to unfold in front of our eyes.
A list of Alliance members is shown in the section below, or click 'Members'.
If you work in the plant or plant hire industry and you'd like to join the Alliance, then please complete the form in the 'Contact Us' section.
Over 10 million people have fled Ukraine since the conflict began. Leaving behind jobs, belongings and loved ones, they now face an uncertain future. Families have been separated. People have been injured. Lives have been lost.
Homes have been destroyed or are unsafe to live in. Critical infrastructure such as health facilities, water supplies and schools have also been damaged or destroyed.
Millions of refugees have fled to Poland, Romania, Hungary and Moldova, often arriving with only what they could carry. There have also been media reports of racism against people of colour who are being refused access to relief, aid and the right to cross the border to safety.
In Ukraine, many older people and people with disabilities have no option but to remain in their homes. They now find themselves isolated, unable to access food and basic necessities.
15th of March 2022
Appeal launched with customers, suppliers and local communities from the Redditch area including Upper Bentley village and the Abbey Stadium gym
27th of March 2022
Three vehicles depart for Ukraine with over 250 boxes of aid, driven by Jeremy Fish, Julian O'Neill and Gary Hollebone
28th of March 2022
Arrival at Kosice, handover of aid to Rotary International
29th of March 2022
Launch of 1k mattress appeal
10th of April 2022
Delivery of 120 mattresses to the Khurst Humanitarian Centre by Eve Beds (transport provided by Manitou). The beds were delivered directly from France
11th of April 2022
Donation of 280 travel suitcase, bags and holdalls by Antler. Delivered to Ipswich. As well as a donation of 30 pallets of items – 20,000 bottles of hand gel, 4 pallets facemasks (KM95), 3 pallets of new cuddly toys, 3 pallets of hand wipes by Orca Hygiene and Keycraft Global (based in Peterhead, Aberdeenshire)
12th of April 2022
Delivery of 300 mattresses from Dream, Sleepeezee, Bye Bye beds, Wow – the Sleep Experts
13th of April 2022
Appearance on BBC Midlands Today and BBC Worcester and Hereford
16th of April 2022
First delivery of quilts from the Studley Quiltmasters
20th of April 2022
Press coverage by the American Rental Association, and the International Rental News (IRN)
22nd of April 2022
Delivery of 3T of long-lasting food from Suma and an additional 50 mattresses from Wow – the Sleep experts
23rd of April 2022
Second visit from Studley Quilters who had clubbed together again to create new quilts for refugees
25th of April 2022
Pickup of 800 mattresses from Ipswich destination Khurst Humanitarian Centre and a delivery of a transit van full of long-lasting food by Diane Ward-Chase from Polesworth Aid Group as well as a pickup of all except 75 mattresses from Ipswich and 3T food – destined for Kosice in Slovakia. Transport provided by Wilmott Transport. Over £40k in funds raised!
17th of May
Dispatch of food and other items from Ipswich to Kosice in 2 x 40 ft artic trucks. Items included flour, corn oil, starch and other long-lasting items donated by Westmill Foods. Transport was funded by Ukraine Sunflower Aid and Ardent Hire (from donations). All 1,100 mattresses have now been delivered
16th of July 2022
Second donation of quilts delivered to JF's house by the Studley Quilters
21st of July 2022
Pick up of 6 crates of bedding donated by Abbey Glenn (industrial laundry) and transported to Ipswich. Transport provided by Ardent Hire
26th of July 2022
Additional 6 crates of bedding collected from Abbey Glenn and transported initially to Leeds, then to Ipswich. Transport provided by Ardent Hire
9th of August
Dispatch of the following items to Kosice in 2x 40 ft artic trucks: Lorry 1: 14 pallets of hand sanitizer, 1 pallet of sugar, 2 pallets of flour, 1 pallet of chapati flour, 6 pallets of suitcases. Lorry 2:16 pallets of hand sanitizer, 1 pallet of sugar, 1 pallet of corn oil, 2 pallets of inflatable beds, 2 pallets of suitcases,1 pallet of mix food, 1 pallet of flour, 4 mattresses, 20 double duvets. Transport funded jointly by Ukraine Sunflower Aid and Ardent Hire (from donations)
18th of August 2022
Soft launch of the Plant and Hire Aid Alliance
19th of August 2022
Collection of 170 mattresses from Swansea, donated by Let Us Furnish for delivery to Ipswich
We're working with Rotary International who are one of several organisations providing relief to refugees.
In District 2240, the Czech Republic and Slovak Republic RC, our efforts are being co-ordinated by Andriy Baganich, a local businessman and Past District Governor who is using Slovakian and Ukrainian volunteers to deliver supplies from the city of Košice to areas all over Ukraine.
Andriy says, "There are 69 Rotary clubs all over Ukraine helping to distribute aid to those in need. Rotary is also working with dozens of charities in Ukraine, such as Women's Union of Ukraine, Quality of Life, Foundation for Support and Development of Ukraine, Ukrainian Renaissance Foundation, Path of Life, numerous self-government bodies, schools and hospitals.
Humanitarian aid is being collected at 3 warehouses in Kosice, then delivered directly to refugees by Ukrainian trucks and railway wagons. Some loads are distributed via the Rotary humanitarian hub in Uzhhorod, Ukraine, operated by Rotary Club Uzhgorod, with the help of postal services.
The Ukrainian Rotary District 2232 created several specialized commissions for the distribution of food, water filters, medicines and ambulances. They are helping to determine the needs and location of aid distribution. Information is being received directly from recipients, as well as from the Ministry of Health and the Ministry of Defence."
For more information, please click here
Check out our 'Galleries' section below to see photographs and videos of these supplies being distributed to the local population.
Tonnes of Medical Supplies Delivered
Click on the thumbnail to view company's website
Can I be a member of the Alliance if I'm not joining the convoy?
Yes, of course. There are many other ways you can participate. For example you could help with donations which others will be glad to transport to Kosice
Who decides what items are needed?
This is being determined by Rotary International who are operating in Ukraine. Requests are being received directly from those in need, as well as from the Ministry of Health and the Ministry of Defence.
What does it cost to join the Alliance?
Nothing. The Alliance is a group of like-minded companies who want to be seen as a force for good by sending a message of collective support on behalf of the hire industry.
Do I need to be a UK-based company to join the Alliance?
Do I have to work in the hire industry?
Ideally you need to be operating in the hire industry space or supporting companies in the hire industry
I can't join this convoy but I'd like to be involved in future events. How do I do this?
Just join the Alliance and we'll keep you informed of future initiatives.
Plant & Hire Aid Alliance's Blog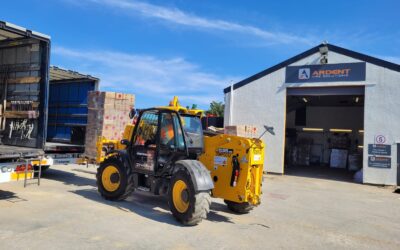 On 16th October 2022 the Plant and Hire Aid Alliance is planning a convoy of vehicles, representing the plant and plant hire industry, that will take aid to Ukraine. Working with Rotary International, our plan is to drive to a warehouse in Košice, East Slovakia, where...